Goodness...
Is it Wednesday already?!
Whaaaa?!
#FUFACE
I can't believe how quickly
this past long weekend flew by!
(And how fast this week has been going! 'Tis not a bad thing mind you! lol)
I went to a Bachelorette Party at the cottage on Saturday night!
My friend, since I was 11, is getting married this coming weekend! Yeee!
Ally, the bride-to-be is the one on the far right who is alongside my friends Melly (since grade 7),
and her sisters Liz and Char :)
I also went to the Gatineau Hot Air Balloon Festival!
I'll share more of this later.
It was a blast!
My sister Kiki also came over on Labour Day Monday for a swim and a game of Monopoly!
And of course...
Teddy wanted to play too ;)
Now, since it is Wednesday....
This calls for another
round-up of my eats
since my last
What I Ate Wednesday
thanks to
Jenn
!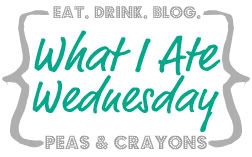 As most of you may know...
I'm currently preparing
for a
Fitness Competition
.
With that in mind...
I'm following a
strict program
that allows for
very little wiggle room.
That being said...
I did get to have a
little pre-comp diet FUn
(and I don't mean with treats or anything like that, just a little flavour added into my eats)
since my last cycle ended!
(Which did bring in great results by the way! WoOP!)
So, without FUrther ado...
Let's get started!
First...
You all know
I love my Egg Whites!
They never get old!
#BurnbraeFarmsGoodness
And not a week goes by that I don't have me my...
BBQ Chicken!
It's simply Chicken on the BBQ lol
But...
What I did do differently with
my Poulet
one night is this....
SuperFit's

Plate, I didn't have rice.
But, if you are wondering about the rice, I simply sautéed some
mushrooms, broccoli and cranberries and mixed it all together once both were cooked.
I made...
Chicken Roll-Ups
on the BBQ!
Want the recipe?!
Ok! (If you said no, I'm sharing it anyway lol)
Here it is:
~Chicken Roll-Ups~
Ingredient to rub on all sides of the Protein:
A little splash of Olive Oil to coat both sides of your chicken
Char Crust
Roasted Garlic Peppercorn Spice Blend
or your fave dry rub
(optional)
Ingredients to stuff chicken with:
1 tsp Dijon Mustard
4 Spinach Leaves
Pepper to taste
Instructions:
Light up your BBQ.
Slice your chicken breast(s) in half without cutting straight through it (
Butterfly cut
)
You can purchase it pre-cut if you don't want to do it.
Lightly coat all sides of your chicken with Olive Oil then with your dry rub (optional)
On one side of the chicken breast, add the Dijon Mustard, Pesto, Spinach, Pepper and Allégro Cheese.
Roll it all up nice and tight then place it on the BBQ.
Flip sides about 8 minutes in. Cook for another 5-7 minutes.
Once cooked...
Remove from heat and
enjoy!
As a side note...
I have made
another version
of these before in my last prep, which you can check out
here
!
And just to share a few more of my eats from this week
(without being redundant, because it does get repetitive)
...
Salmon
Our neighbours garden cucumbers
Chicken Salads
Baked Oatmeal Protein Muffin Tops
Check out recipe here.
Now, before I conclude...
What's a WIAW without sharing what
Teddy ate too!
We left him home alone for 20 minutes and this is what we came back too. A torn pillow.
Have a great day everyone!
Question FU You...
What do you love to BBQ most?
Stay Tuned FU More On
*CaNdY FiT*